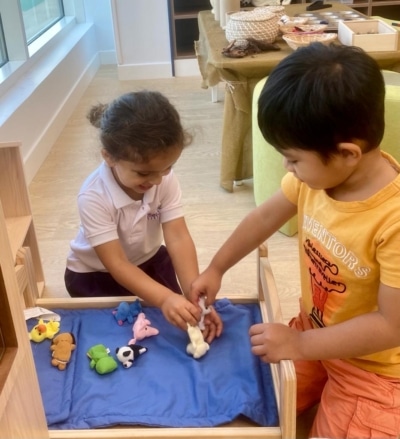 For many parents, their little one is someone who needs protection all the time. If you had it your way, you could tuck your young one into an eternal shell of safety where they wouldn't be exposed to the outside world. Unfortunately, that's not how it works. Your child needs to attend nursery to become exposed to other children, letters, numbers, and shapes from a young age. Early learning centers help your child develop social and emotional skills and aid in their physical development. Scared that your child is too little for a structured learning environment away from you? Here are five reasons why the nursery is right for your little bean.
1. It preps them for school
Nurseries in Dubai offer your child the opportunity to socialise with other kids and adults away from the home environment. This will develop their social skills immensely. It also prepares them early for the learning environment they will encounter in school. As a result, they will be more prepared and learn to feel safe in a different environment away from your supervision. Also, nurseries teach your child social manners, which mold their personality. It also improves their confidence in relating to adults, something they will need when they transition to primary school.
2. Physical development
Early learning centers in UAE offer children plenty of playing activities, which they will need for their physical development.
Whether it is lifting, building, jumping, or crawling, your child has an opportunity to develop an awareness of their different body parts. It also helps them discover how they can perform various physical tasks. There are plenty of reliable nursery schools in al Wasl Dubai, such as Westfield Nursery and across the UAE who understand the benefits of physical activity for your child. They have prepared programs to harness your little one's physical side while taking care of their safety as well.
3. It encourages children to make friends
Nursery offers your child the opportunity to make friends and socialise, which is important for their overall development. They will be eager to make new friends and develop an awareness of their feelings towards their regular playmates. These social skills will be important for them as they grow up. In any case, toddlers are excited when in the company of other children. Sure, you could create a fun environment at home, but nothing quite compares to the excitement of being around other toddlers.
4. Teaches them discipline
Early learning centers introduce your child to a disciplined environment where they are taught behaviours and how to treat other children around them. The best nurseries in Dubai have expert staff who patiently and consistently coach your child on responsible behaviours. Introduction to easy schedules and structured instruction programs will significantly help your child become a more disciplined individual.
5. It promotes freedom and independence
In early learning centers, your child realizes that they are not the same person as when they are with mom and dad.
In the nursery, children are provided with daycare activities that encourage them to try out things. It ultimately helps your toddler better express themselves as they develop confidence and social skills.
A nursery offers the perfect environment for little ones to learn how to perform minor tasks, which greatly aids their development.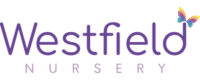 Westfield Nursery is a new purpose-built Nursery located in City Walk in the heart of Dubai! Book your tour today to experience our unique approach to teaching and learning! We believe that the Nursery physical environment has a big impact on children's learning and play. As a result, we have created and curated different learning spaces for children to explore, challenge themselves, discover, and thrive. Westfield Nursery is part of Atticus Education which operates two schools and two other Nurseries in Dubai. Book a tour today, meet our passionate team, and experience our outstanding approach to teaching and learning! We can't wait to meet you and your little ones!
Book A Tour | Curriculum | Fee Details | Apply Online | Contact Us
Admissions Open 2023-24
Join Us for A Holistic Way of Learning.