Looking for a modern, state-of-the-art nursery that encourages your child's learning and physical development? Look no further than Westfield Nursery. This beautiful purpose-built nursery is located in City Walk, right in the heart of Dubai.
This early learning center has everything your child needs to help them explore, discover, and challenge themselves. You can learn more about this amazing nursery here.
Best British Nursery in Dubai
Westfield nursery follows the British curriculum and is one of the best British nurseries in Dubai. The nursery's teachings are based on the UK's Early Years Foundation Stage.' Learning is centered on seven areas that encourage children to make decisions and share ideas. They include:
Communication and Language
Physical Development
Personal, Social and Emotional Development
Additionally, Westfield focuses on the following specific areas of learning:
Literacy
Mathematics
Understanding the World
Expressive Arts and Design
The curriculum allows your child to grow as an individual and at their own pace. Every individual child's needs are taken care of.
Westfield Nursery has the perfect environment for children to engage in play activities and incorporate fun into their learning. As a result, children who undertake their preschool learning at Westfield emerge as more holistic individuals with the tools to fulfill their potential at primary school and beyond.
World-class facilities
Westfield Nursery has some of the best facilities in the entire UAE. Children have the opportunity to partake their early childhood learning in a safe, bright, and stimulating classroom environment.
Additionally, kids can explore, learn, and play in the facility's world-class gym, library, and sensory room. It is the epitome of holistic learning.
Similarly, Westfield Nursery is an international Preschool and has its doors open to children from all nationalities, gender, or race. The nursery is also well equipped to handle children with disabilities or special educational needs as per the Ministry Of Education regulations.
Child-initiated learning
To demonstrate their commitment to providing individualized learning for every child, the nursery adopts a 'child-initiated learning' approach. They do this by observing each child's interests and developing a program that maximizes their ability and potential.
Children have the best resources at their disposal in this world-class facility. The adults guide them, but they are also allowed to change, extend, repeat, or further explore resources and concepts. This will enable kids to grow as individuals and demonstrate a complex range of knowledge, skills, and understanding.
The resources and top-notch facilities provided by Westfield Nursery encourage children to be change-makers and innovators. They are encouraged to use their imagination, which ultimately develops their creative thinking.
Passionate team
Besides offering the best possible learning environment for your child, Westfield Nursery boasts a group of amazing staff who will create the perfect 'home away from home' learning atmosphere for your child. Children can learn from qualified, energetic, and passionate teachers.
To become a part of this team, teachers are expected to hold a university degree in Early Childhood Education or CACHE Level 3 Diploma and display an excellent command of English. This guarantees the best possible learning outcome for your child.
Give Westfield Nursery a chance today and allow your little one to learn from the best nursery in Dubai!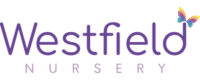 Westfield Nursery is a new purpose-built Nursery located in City Walk in the heart of Dubai! Book your tour today to experience our unique approach to teaching and learning! We believe that the Nursery physical environment has a big impact on children's learning and play. As a result, we have created and curated different learning spaces for children to explore, challenge themselves, discover, and thrive. Westfield Nursery is part of Atticus Education which operates two schools and two other Nurseries in Dubai. Book a tour today, meet our passionate team, and experience our outstanding approach to teaching and learning! We can't wait to meet you and your little ones!
Book A Tour | Curriculum | Fee Details | Apply Online | Contact Us
Admissions Open 2023-24
Join Us for A Holistic Way of Learning.