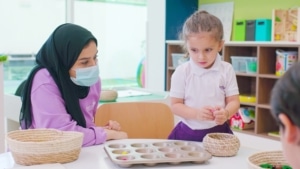 Choosing a safe and nurturing nursery is one of the most difficult decisions parents have to make during the first few months of their child's life. Parents want to make sure their child is surrounded by the best environment to ensure that they grow up in a secure, happy and healthy home, and picking the right nursery is part of that decision.
For starters, parents want to make sure that the nursery premises are clean and of high standards. A nursery should be well maintained and secure, with plenty of space for children to roam freely and free from any kind of threat. Additionally, a safe and nurturing nursery should have clear health and safety guidelines which are compliant with national standards and often enforced by regular inspections. This includes fire safety and risk assessments, meaning everything is covered in case of an emergency. Furthermore, entrance doors should be locked and any toys should adhere to safety guidelines.
The staff at the nursery should all be uniformed, highly qualified, and up-to-date with all the regulations. A genuine love for children as well as a passion for helping them learn and develop in a safe and nurturing environment is also essential.
The curriculum and strategies used at the nursery should provide children with the appropriate stimulation and opportunity to explore the world around them. This means plenty of activities and procedures that foster creativity and collaboration, developing social and educational skills. Learning should not just be done through pencil and paper but also through creative means such as storytelling, music, art, and sensory play. A nursery should also be familiar with the Early Years Foundation Stage (EYFS) framework, providing opportunities for the intellectual and emotional development of each individual child.
Moreover, several extracurricular options should be available which involve interactive play and physical activities. Outdoor play should offer many hands-on learning opportunities through sandpits, construction and gardening activities. All these activities should encourage physical activities as well as boosting language skills, motor development and creativity.
A secure and nurturing nursery should also provide healthy and nutritious meals. Diets should be balanced, nutritious and should be tailored to each child's individual needs.
In conclusion, choosing a safe and nurturing nursery is essential for providing a secure and stimulating environment for the child to learn, explore, and grow in. From health and safety to curriculums and meals, it is up to the parents to make sure that their child is in the best place for a successful start to life.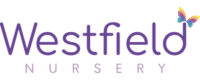 Westfield Nursery is a new purpose-built Nursery located in City Walk in the heart of Dubai! Book your tour today to experience our unique approach to teaching and learning! We believe that the Nursery physical environment has a big impact on children's learning and play. As a result, we have created and curated different learning spaces for children to explore, challenge themselves, discover, and thrive. Westfield Nursery is part of Atticus Education which operates two schools and two other Nurseries in Dubai. Book a tour today, meet our passionate team, and experience our outstanding approach to teaching and learning! We can't wait to meet you and your little ones!
Book A Tour | Curriculum | Fee Details | Apply Online | Contact Us
Admissions Open 2023-24
Join Us for A Holistic Way of Learning.