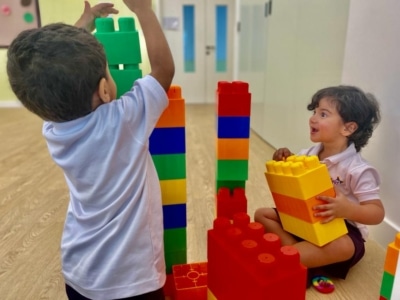 Choosing a nursery school for your little one can be overwhelming. Will your child be happy in their new school? How will they cope without your parental supervision when it is all they've been used to in their short lives?
The decision becomes more difficult if it is a new country and you don't know the nursery rules and regulations.
If you live in Dubai and are looking for a guide to help you choose the right nursery for your little one, you've come to the right place.
Here are five of the things to look for when choosing a nursery in Dubai.
1. Curriculum
Early learning centers are supposed to provide physical, social, and intellectual stimulation for your child. That's why finding the right expertise is paramount.
The best nursery schools display timetables and goals for each child so parents can see them. When choosing the best nurseries in Dubai, make sure you look at the curriculum application to determine if they meet your child's cognitive needs.
The best indicator of a nursery school curriculum's success is the outcome it creates on the children. Do the children show exceptional capabilities in literacy, numeracy, science, or other areas? Does the nursery teach other things like music, physical education, and other forms of art?
2. The learning environment
The best British nursery schools in Dubai have a warm, inviting, and, most importantly, a safe learning environment. When choosing schools, check if the environment is well organized. Look out for outdoor playing areas, science corners, and other areas that will appeal to your child's inquisitive mind.
Observe the school's hygiene, like where they keep food and how they handle children after messy activities.
Closely examine how the facility is designed to determine if it brings your child's learning experience into life.
3. Language
Many nursery schools in Dubai use English as their first language. However, there are plenty of others who use French, German, and Arabic as well.
Determine if your preferred early learning center offers any language program as part of the curriculum. You want the school you pick to be the best possible one for your child.
4. Proximity to work and home
The next important thing to look out for is how easy it will be for you (and your child) to commute to and from school. If the commute is a bit hectic, does the nursery provide transport?
Whichever school you pick, you and your child should be in a position to manage the commute.
There are plenty of nurseries near the City Walk in Dubai if you live in its environs. You can also check nurseries in al Wasl Dubai, such as Westfield Nursery, which conveniently allows you to run a few errands on your way home.
5. Staff
The school staff plays an important part in your child's growth. Look out for the number of staff and how they interact with the children. What are their qualifications? What education does the school give their staff?
Nurseries in Dubai may have the best curriculums, but without properly investing in teaching staff, the curriculum may be poorly implemented. Ask the right questions to the right people in the school before signing.
Starting nursery is an important milestone and can be challenging for parents and children alike, but before you know it, your child will be settled and won't want to leave in the evening when you come to collect her.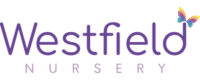 Westfield Nursery is a new purpose-built Nursery located in City Walk in the heart of Dubai! Book your tour today to experience our unique approach to teaching and learning! We believe that the Nursery physical environment has a big impact on children's learning and play. As a result, we have created and curated different learning spaces for children to explore, challenge themselves, discover, and thrive. Westfield Nursery is part of Atticus Education which operates two schools and two other Nurseries in Dubai. Book a tour today, meet our passionate team, and experience our outstanding approach to teaching and learning! We can't wait to meet you and your little ones!
Book A Tour | Curriculum | Fee Details | Apply Online | Contact Us
Admissions Open 2023-24
Join Us for A Holistic Way of Learning.